FTCC members and non-members are invited to this afterwork with the French and Tanzanian business community.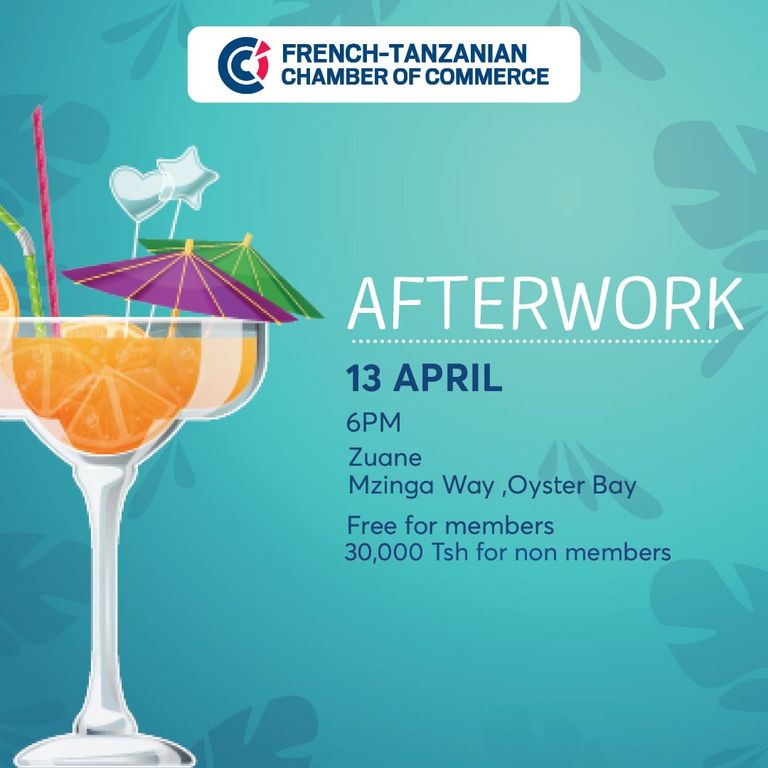 The FTCC invites you to our much-anticipated afterwork event at Zuane on 13 April! As we wind down from a busy day, come and join us for an evening of relaxation and connection.
This afterwork with the FTCC business community is open to members (free) and non-members (30,000tsh).
Mandatory registration.