Event report • Webinar
Webinar | Tanzania Macroeconomic Insights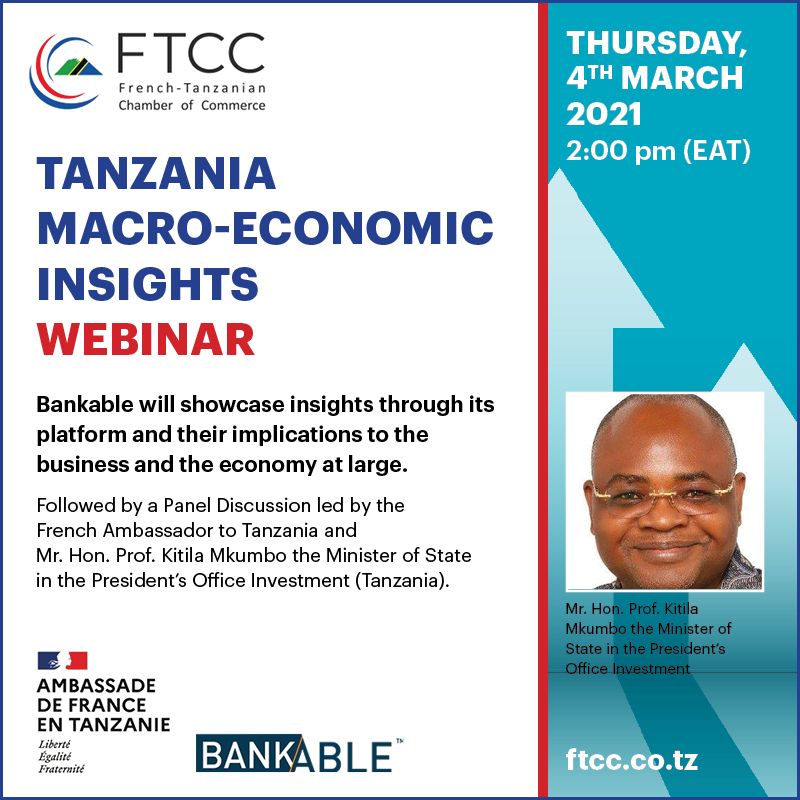 Our upcoming event will be a webinar on "Tanzania Macroeconomic Insights" powered by Bankable.
Will take place on Thursday, 4th March at 2:00 pm (EAT).
Bankable will showcase some of the key and relevant insights through its platform to the audience and their implications to the business and the economy at large.
Followed by a Panel Discussion that will comprise of Distinguished guest led by the French Ambassador to Tanzania and The Minister of State President's Office- Investment (United Republic of Tanzania).
The objective will be to inquire from the Minister to share some government strategic insights on the investment environment in the country to our members in the chamber. The audience will be given the opportunity to ask questions to the Minister.
The French Ambassador and the President of the Chamber of Commerce they will have the opportunity to highlight the objectives of the FCC and how they would like to collaborate with Tanzania.