Event report
FTCC and Sahara Accelerator signed a Memorandum of Understanding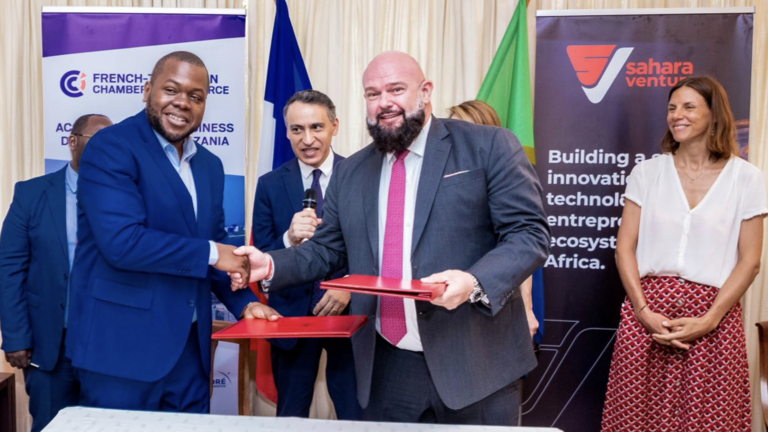 Exciting news! Yesterday, the French-Tanzanian Chamber of Commerce and Sahara Accelerator signed a Memorandum of Understanding (MoU). Sahara Accelerator is part of Sahara Ventures and is an impact accelerator supporting startups,

As part of its strategy to support innovation and entrepreneurship in Tanzania, FTCC will
- Offer a FTCC membership to 15 startups. This membership will provide them with access to investors, networking opportunities and resources to support their business goals.
- Propose a mentoring program from CEO's of major French and international companies to entrepreneurs. This initiative is expected to provide valuable support and resources to these startups, helping them grow and prosper.

Such collaboration between the 2 organizations dedicated to fostering innovation and supporting early-stage businesses are essential for the continued growth of the startup ecosystem. We look forward to seeing its positive impact on the Tanzanian startup community.
To read more about it : https://lnkd.in/eCfUtwDh