News | Travel to Zanzibar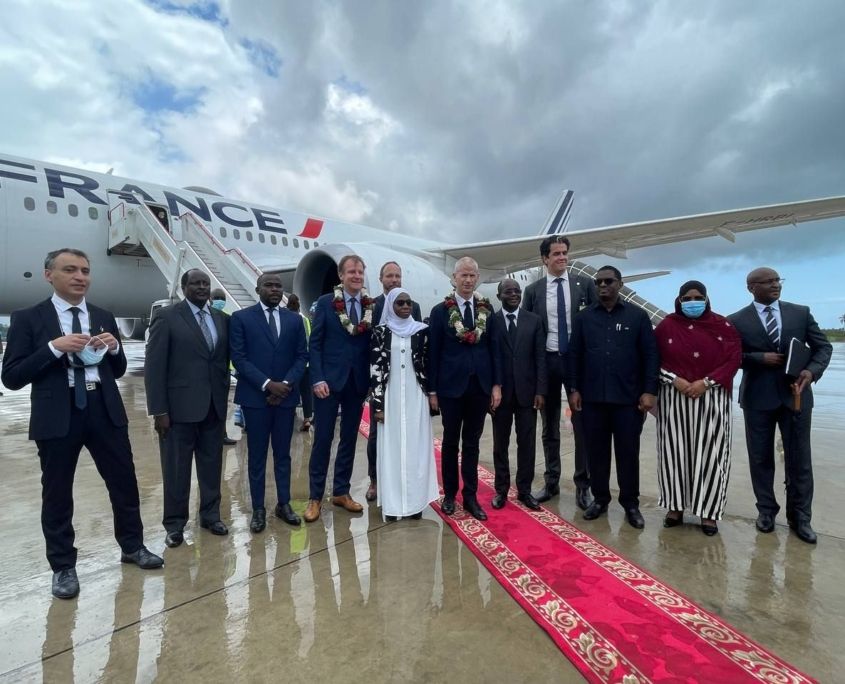 Thanks to the new Air France Paris-Zanzibar link, a first since 1974, France and Tanzania have never been so close! This line will facilitate the #tourisme to the island but also the prospects of French #inverstissements in the region.
This trip marked a new chapter in our bilateral relationship, in key sectors: transport, tourism, culture and #écologie. French companies are responding to demand and building the future with their Tanzanian partners.
During his last visit to France in July, I made a commitment to Vice-President philip mpango to come to Tanzania. On behalf of President Emmanuel Macron, I have handed him the letter that officially invites President Samia Suluhu Hassan to come to France in order to intensify our cooperation.
Our two countries have so much to gain by strengthening their economic ties!